Dr Jonathan Lubetzky (Chiropractor)
Discovering a Connection Between Body and Jaw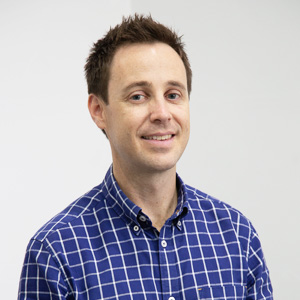 In his late teens, Jonathan was introduced to chiropractic after being affected by a lower back injury from playing tennis. The injury was aggravated due to having his wisdom teeth extracted, which sparked his interest in how the jaw and body were connected.
Jonathan attended the New Zealand College of Chiropractic, graduating in 2005 and opening his practice afterwards. He is committed to helping children, adults and athletes be able to move, sleep and breathe better.
Developing a Well-Rounded Approach
Jonathan attends regular courses and programmes across multiple disciplines such as neurology, chiropractic, dentistry, applied kinesiology, nutritional biochemistry and sleep medicine. This comprehensive overview enabled him to find links between posture, brain function and nasal breathing, correct jaw function and facial growth and sleep, toxicity, inflammation and nutritional biochemistry. He applies these principles to his clinical practice with an integrative, full body approach to health.
An in-depth understanding of the connection between the body and the bite led to Jonathan working closely with dentists to co-manage TMJ dysfunction, chronic head, neck and face pain and sleep disorders in both children and adults. His knowledge and interest led him to TMJ Therapy Centre and Dr Wally Hassoun.
An Emphasis on Athletic Care
Jonathan assists athletes in achieving a performance advantage they've never experienced before, giving them an incredible edge in competition. Many athletes don't know that their jaw neurology and bite have a direct impact on their posture, airway, breathing and sleep efficiency. With this approach, lost athletic performance from whiplash, concussion and other injuries can be restored.
He is a member of the American Academy of Craniofacial Pain and the Chiropractic Association of Australia, amongst others.

TMJ Therapy Centre | (03) 9804 7454