Dentist Dr Wally Hassoun, BDS
Utilising a Full Body Approach to Care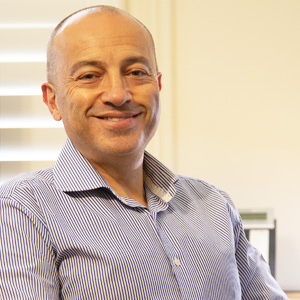 After earning a Bachelor of Dental Surgery from the University of Adelaide, Dr Wally began seeing complex dental cases straightaway. This experience taught him to take a step back and carefully examine the many issues involved in each situation.
He has a unique understanding of how the mouth works and how it relates to the rest of the body, such as the nervous system and respiratory system.
This holistic approach led Dr Wally to create TMJ Therapy Centre emphasising safe, non-toxic dentistry. He has a network of like-minded medical practitioners whose core focus is total health. It became quickly apparent that the symptoms that were being treated at their various clinics were related to the temporomandibular joint (TMJ).
Developing an Effective Treatment Protocol
In 2003, Dr Wally began to research everything he could locate in medical and dental journals, textbooks and courses to find the answers he sought. His studies reinforced the necessity of looking at the structure of the whole body and how it is affected by the environment, nutrition, genetics, sleeping, breathing and a jaw joint that functions properly. Utilising these principles together produced remarkable results and changed the lives of patients who were resigned to a life of suffering and pain.
Want to Learn More?
Contact our friendly team today to book your first appointment! We have same-day visits and welcome emergency cases.

TMJ Therapy Centre | (03) 9804 7454