The Chiropractic and Dental Approach in Melbourne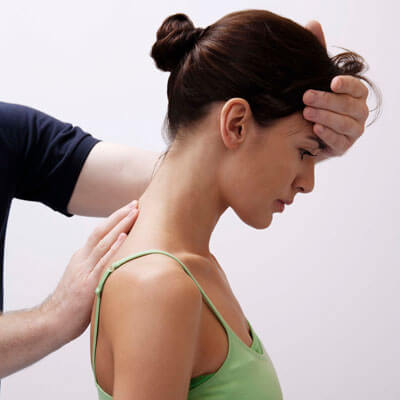 It's well-known that a dentist treats your teeth, making sure they're healthy and that you're happy with your smile. What you may not realise is that our Melbourne dentists have a great deal of knowledge of the anatomy of your jaw.
Similarly, chiropractors are trained in treating musculoskeletal complaints, which can be a component of sleeping disorders and temporomandibular joint disorder (TMD).
Our team has a mutual interest on how TMJ-related issues can affect the rest of the body. By combining his skill sets with our dentist, they can provide the comprehensive treatment you require to regain your health.
NEW PATIENTS

An Accurate Diagnosis and Treatment
TMJ problems can have different causes. The treatment that will be most effective for you is dependent on the source of yours and the best way to address it. We'll determine your needs with a thorough evaluation process. At your first visit, we'll sit down together to discuss what has brought you in. We'll provide you with a precise diagnosis so that you know exactly what has gone wrong.
Once we understand the nature of your TMD, we can recommend the proper course of treatment.
Get the Help You Need
If you're suffering from TMD, you might have headaches, neck and shoulder pain, and problems with the jaw such as clicking, popping or discomfort. You may also have difficulty eating, chewing and notice ringing in your ears, dizziness and more. If these sound like something you've experienced, we recommend that you contact us straightaway to book an initial consultation with our team.
Contact us today by phone or email to learn more about what we offer! We have same-day appointments available.

Chiropractic and Dental TMJ Treatment Melbourne, Prahran, Toorak VIC | (03) 9804 7454