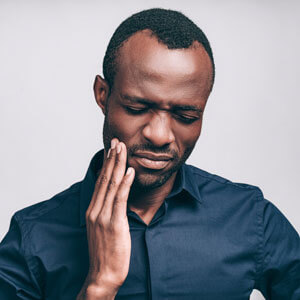 Neuromuscular Dentistry in Melbourne
You might think of the dentist as the person who helps make sure that your teeth stay healthy. While our Melbourne dentist provides a range of dental services, we also understand the relationship between your mouth and the health of the rest of your body. This method is referred to as neuromuscular dentistry.
The aim in neuromuscular dentistry is to optimise your body's physiology, restore balance and create harmony between the muscle and nervous system to coordinate jaw function with the rest of your body.
TMJ Disorder
Temporomandibular joint disorder, or TMD, is one of the main focuses of neuromuscular dentistry. If you suffer from TMD, you might experience:
Chronic headaches
Clenching and grinding of the jaw
Clicking and popping in the jaw
Facial, neck and shoulder pain
Improper sleep
Limited jaw movement
Migraines
What to Expect
The process typically involves identifying the source of pain, taking a head and neck CT scan for better assessment, determining if you are a good candidate, and performing the necessary procedures—all in one session. Botox treatment for TMD is not included in the same session.
Please understand that neuromuscular dentistry is a short-term solution while working towards a long-term goal for TMJ treatment.
Cosmetic and Orthodontic Dentistry
A neuromuscular dentist doesn't just treat TMJ-related issues. If you are seeking to have cosmetic or orthodontic treatment, we can take a look at your entire body to understand the effects your dental care will have.
For example, if you choose to have Invisalign®, the repositioning of your teeth and jaw will have an effect on other parts of your body. We'll be able to look at the full picture of your health before embarking on any treatment.
Want to Learn More?
Contact us today to learn more about neuromuscular dentistry Melbourne! All health funds are accepted with rebates claimed on the spot through our HICAPS machine.
CONTACT US

Neuromuscular Dentist Melbourne, Prahran, Toorak VIC | (03) 9804 7454