Pain and TMJ in Toorak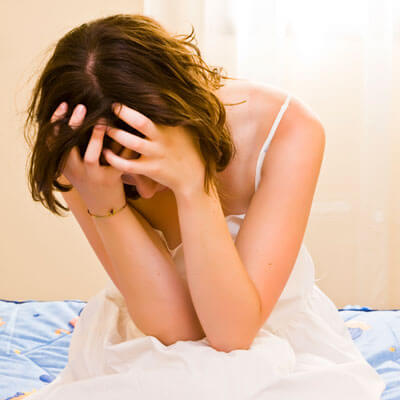 The temporomandibular joint, or TMJ, is the jaw joint located on your face just beside your ears. Its proper function is essential to eating and speaking. If you experience a dysfunction in this joint, referred to as temporomandibular joint disorder (TMD), the team at TMJ Therapy Centre in Melbourne can offer you the comprehensive solutions you need.
Why Does TMJ Pain Occur?
You might be wondering why you're plagued with discomfort in your jaw joint. There seem to be many causes, with no single source agreed upon. You might grind or clench your teeth at night or do so during the daytime, too. You may notice TMJ pain in times of stress in your life. Since the sources are many, it's vital that you have a thorough examination with a qualified professional to determine the cause of your TMJ.
NEW PATIENTS

Signs of TMJ
A clicking and popping jaw
Difficulty eating
Ear pain
Facial and jaw pain
Facial swelling
Lock jaw
Neck and shoulder pain
Your Initial Consultation With Us
At your first visit, you'll sit down with our dentist to discuss what has brought you in. We'll sit in our comfortable lounge area to have a chat and learn more about you and your particular situation.
From the information we get from you, we can make a determination on whether you're a candidate for the treatment we offer.
If we believe we can help you, we'll give you a proper diagnosis and discuss the treatment that we believe is right for you.
Get Started Today
We're pleased to offer Saturday appointments that can work into your busy schedule. If you're experiencing an emergency, we will help you straightaway. Call or email our friendly team today to get the assistance you require!

TMJ Pain Treatment Melbourne, Prahran, Toorak VIC | (03) 9804 7454